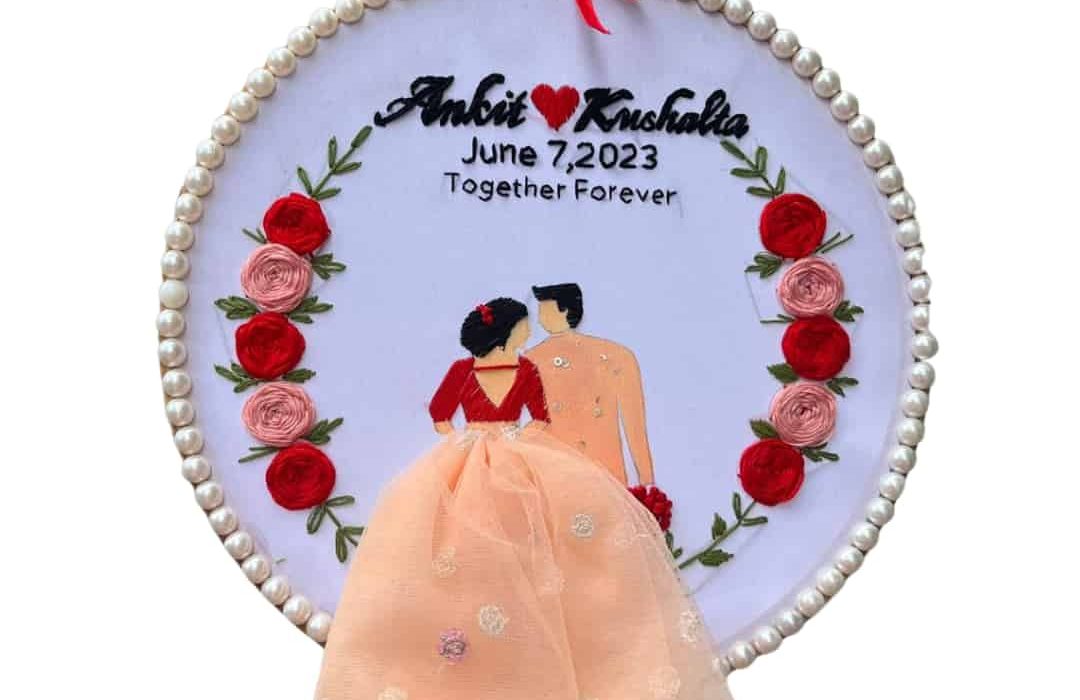 Are you searching for the perfect wedding gifts in Nepal? Look no further than Naulo Koseli, your ultimate destination for delightful surprises. With their wide range of gifts and exceptional service, Naulo Koseli is the go-to gift shop in Kathmandu. From personalized mini canvases to elegant bouquets, exquisite photo frames to delectable cakes, Naulo Koseli offers numerous option that are sure to impress your loved ones.
Send Wedding Gifts to Nepal with Ease:
Naulo Koseli simplifies the process of sending gifts to Nepal. With their user-friendly website, you can conveniently browse through a variety of options and choose the perfect wedding gift. Whether you're located in Nepal or abroad, Naulo Koseli ensures that your surprise is delivered to your loved one's doorstep in a timely manner, bridging the distance and spreading joy on their special day.
A Plethora of Wedding Gifts Option:
At Naulo Koseli, you'll find a vast selection of wedding gifts to suit every preference and budget. From personalized mini canvases that capture cherished memories to breathtaking big canvas paintings which add an artistic touch to any home, their collection offers something for everyone.
Additionally, their black and white sketches, beautifully arranged bouquets, delicious cakes, intricate embroidery hoops, and stylish photo frames are just a few of the many choices available to make the couple's celebration extra memorable.
Quality and Attention to Detail:
When you choose Naulo Koseli, you can trust that the wedding gift you select will be of the highest quality. Each item is carefully crafted with attention to detail, ensuring a delightful and meaningful experience for the recipients.
Whether it's a printed panel canvas or an elegantly designed photo frame to preserve precious moments, Naulo Koseli prioritizes excellence in craftsmanship.
Surprise Wedding Gifts Delivery in Nepal:
Naulo Koseli specializes in surprise gift delivery, adding an element of excitement and joy to your loved ones' celebrations. Imagine the delight on the couple's faces when they receive a beautifully arranged bouquet or a perfectly customized gift on their wedding day.
Naulo Koseli ensures reliable and efficient delivery service that the surprise gift arrives at the right place and time.
Unforgettable Anniversary/Wedding Gifts in Nepal:
In addition to wedding gift, Naulo Koseli also offers an exquisite selection of anniversary gifts. Whether you're celebrating your own anniversary or surprising another couple, you'll find a range of thoughtful and unique options.
From personalized mini canvases depicting special moments to elegant black and white sketches capturing their love, Naulo Koseli helps you commemorate the journey of love and togetherness.
When it comes to buying wedding gifts in Nepal, Naulo Koseli stands out as the premier destination. With seamless gift-sending process, wide range of options, commitment to quality and attention to detail, surprise gift delivery services, and unforgettable anniversary gifts.
Naulo Koseli is your trusted partner in making your loved one's special moments even more memorable. Explore their website today and find the ideal wedding gift that will truly enchant the happy couple.